Mobile App
Use the app to scan bin labels on location to quickly reorder, check stock or pricing. Save orders to submit later.
Use Midland's customized Suite of Marketing Tools to expand and grow your business. We offer all the resources for marketing, order gathering and shipping. If you would like to schedule a Sales Meeting , learn more about Midland's Marketing Tools, and/or request a full Marketing Brochure click here.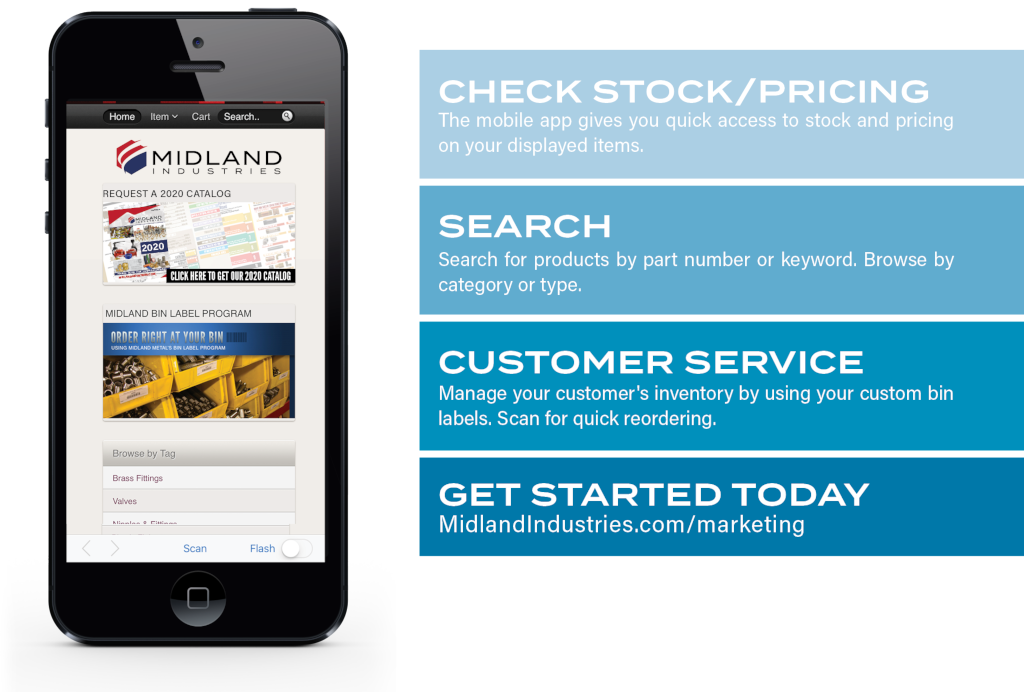 SCAN BIN LABELS FOR EASY ACCESS
You can affix these bin lables on your bins and/or your customer's bins. Use the app on your smartphone to quickly scan labels for re-order or to save orders to place at the end of the day.
For more information, click here.