PRIVATE LABEL SHIPPING
Private label shipments with your logo on boxes, packing slips and product labels.
Use Midland's customized Suite of Marketing Tools to expand and grow your business. We offer all the resources for marketing, order gathering and shipping. If you would like to schedule a Sales Meeting , learn more about Midland's Marketing Tools, and/or request a full Marketing Brochure click here.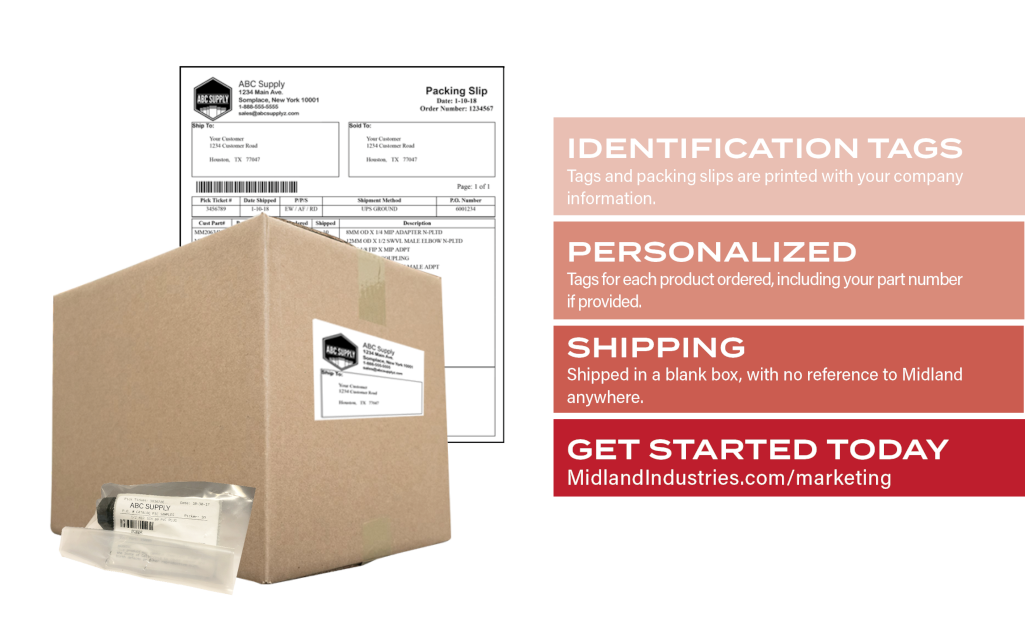 SHIPPED HOW YOU WANT IT, TODAY!
In 2017, Midland Industries shipped over 14,000 private labeled packages for our customers. Our customers trust Midland with their customers! Private-labeled packages are shipped in generic boxes with their return shipping information on the pack list and a generic UPS label; Midland isn't referenced anywhere on the shipment. Using this program you have access to an additional 13,000 items without investing in additional inventory. Drive up your profits — not your inventory costs — in 2018 using Midland Industries's Private Labeling.
For more information, click here .