Custom Catalog
Print custom catalogs with your brand, your pricing and your contact information. All printed catalogs have full color covers and black and white inside pages
Use Midland's customized Suite of Marketing Tools to expand and grow your business. We offer all the resources for marketing, order gathering and shipping. If you would like to schedule a Sales Meeting , learn more about Midland's Marketing Tools, and/or request a full Marketing Brochure . click here.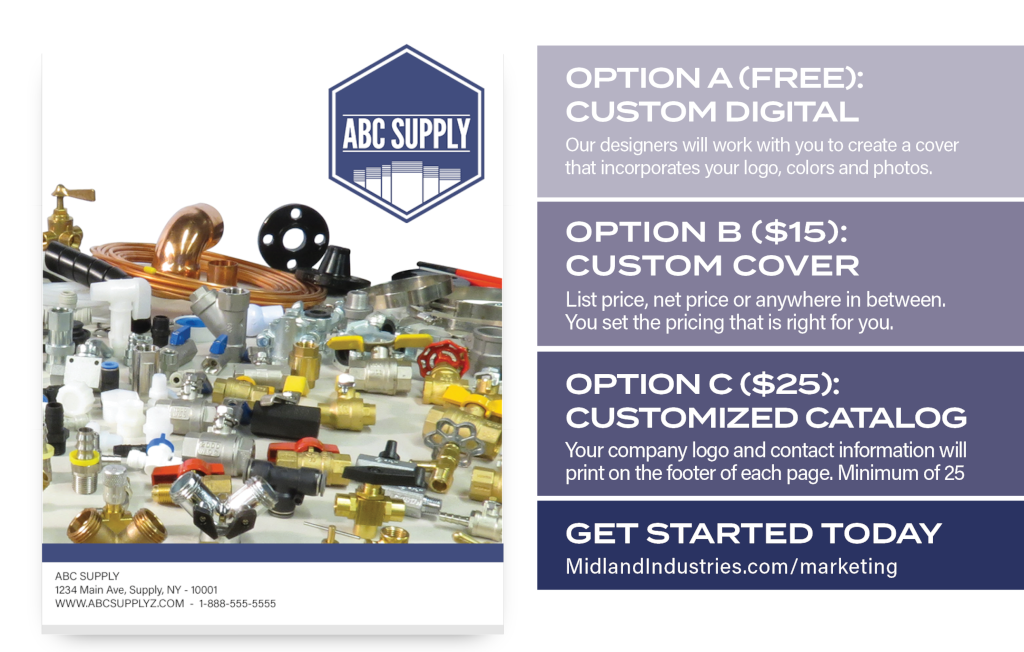 A UNIQUE CATALOG AT A REASONABLE PRICE
Using Midland's newest catalog as a template, we can completely customize the look, contact information, and pricing to fit your company's needs. The process is simple and takes about a month to complete (times may vary due to the printer's schedule). Work with our designer to customize a catalog that is unique and properly represents your company. Due to price constraints we require a 25-book minimum.
For more information, click here.