Brasscatalog.com is an unbranded sales and marketing tool. Use it to provide your customers with specifications, pictures and pricing. With no reference to Midland. Your customers can access over 13,000 products by product category.
Use Midland's customized Suite of Marketing Tools to expand and grow your business. We offer all the resources for marketing, order gathering and shipping. If you would like to schedule a Sales Meeting , learn more about Midland's Marketing Tools, and/or request a full Marketing Brochure click here.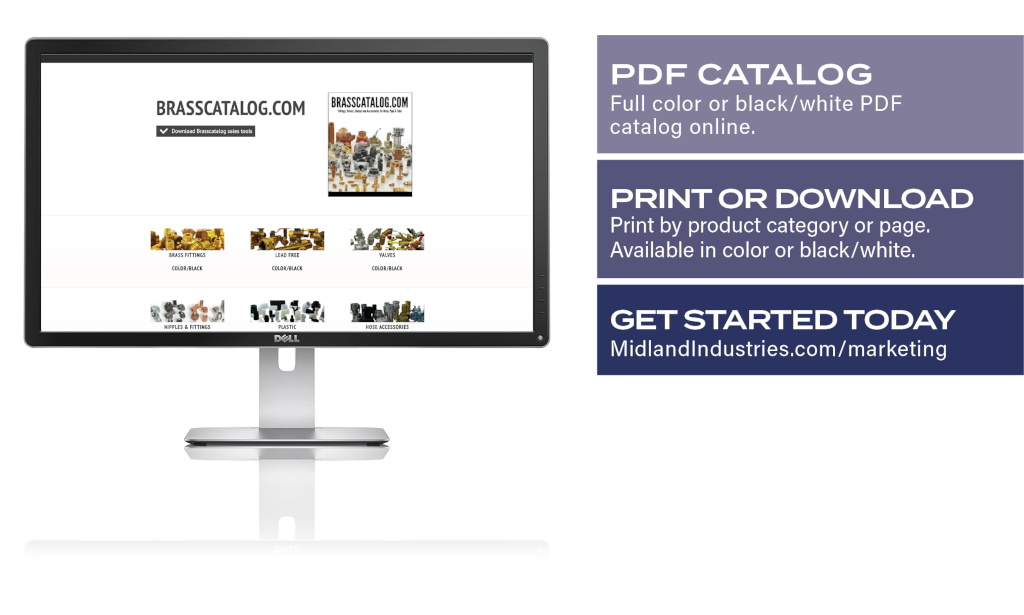 Online, download or print a generic line card, pictorial index and product category pages with no reference to Midland Industries.
For more information, click here.